Artist Adam J B Walker in residence at IZOLYATSIA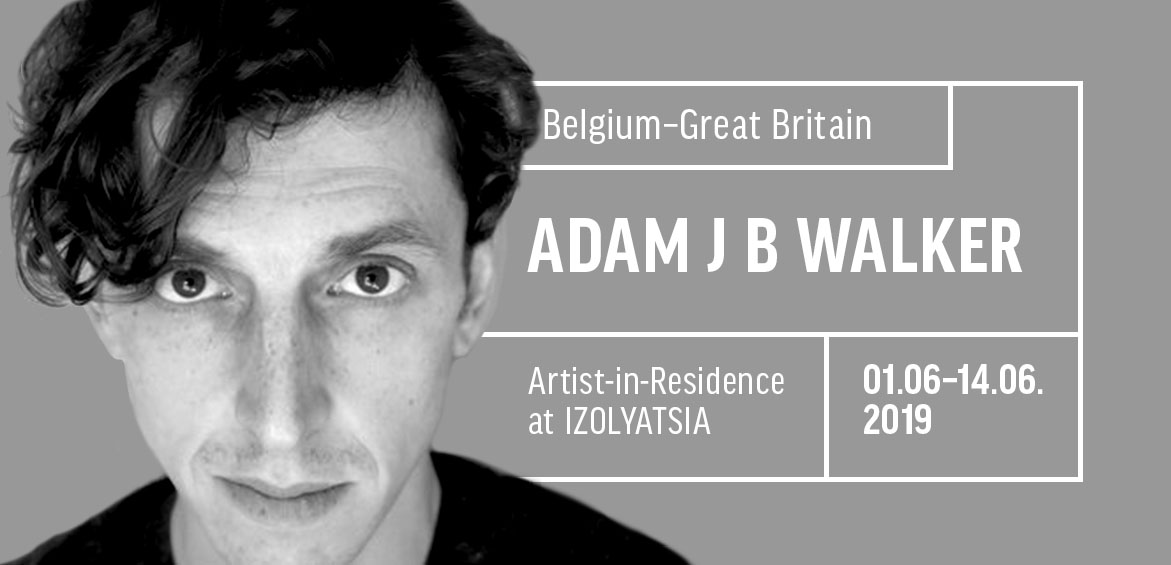 4 June 2019 — 14 June 2019
On June 1 - June 14, 2019, the London-based artist Adam J B Walker is a new resident at IZOLYATSIA.
Within his research-based practice Adam Walker looks to open up questions around labour and production and how they may or may not be deemed valuable, worthwhile or meaningful. He employs a wide variety of media, with text, performance and video being most frequently returned. Adam has travelled to Kyiv to have a residency as a part of SWAP UK/Ukraine program at the Soshenko 33 Art Studio (September — October 2017).
Walker's artworks are usually about engagement with the public sphere, sometimes coalescing into contingent counter-narratives to the presumed way of being within contemporary capitalism. Working principally with text as both form and concept in its broadest sense, he seeks to critique, subvert and undermine dominant conceptions of the body-identity-affect relationship. As such, questions of production, authorship, re-production and exhibition are core to the work.
Adam J B Walker is currently undertaking a practice-led PhD at the Royal College of Art, having previously studied Fine Art at Chelsea and Camberwell Colleges of Art, and Geography at Cambridge University. He has exhibited widely, including at Tate Modern, Camden Arts Centre, the ICA and Tyneside Cinema in the UK, and Izolyatsia and Yermilov Centre in Ukraine.
July 7 on Friday at 7PM during his Artist talk Adam J B Walker will present and reflect upon a series of recent artworks. The talk will also include a preview screening of undertitled, an as yet unseen new 3-channel video work made in collaboration with artist-filmmaker Vicki Thornton.