Personal Exhibition of Oleksandr Chekmenev Citizens of Kyiv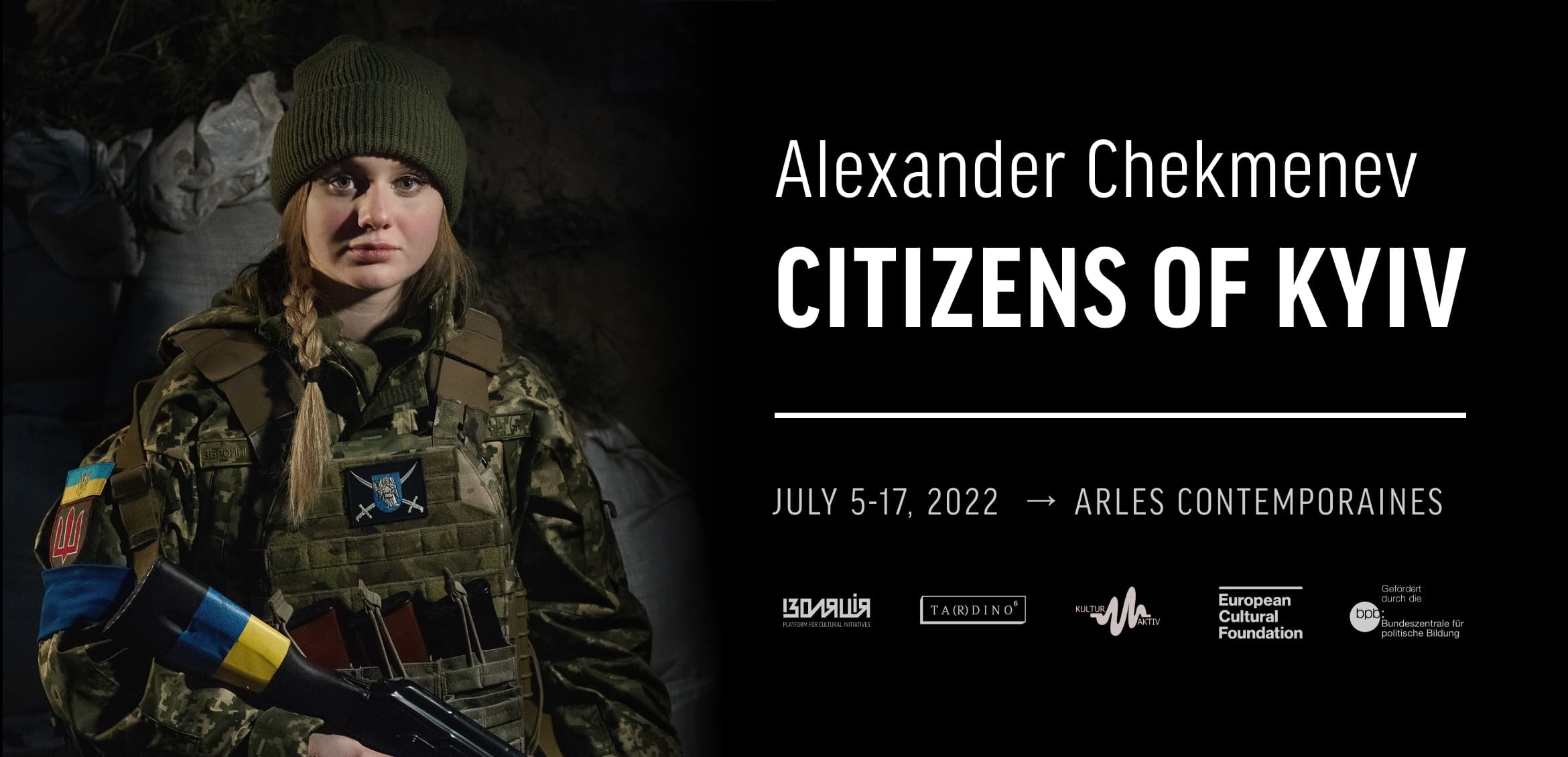 5 July 2022 — 17 July 2022
On July 5, 2022, the Personal Exhibition of Oleksandr Chekmenev Citizens of Kyiv opens in the city of Arles, France. Citizens of Kyiv are portraits of ordinary residents of the capital of Ukraine taken during Russia's full-scale invasion of Ukraine. The exhibition will take place within the framework of one of the largest French photography festivals, Rencontres d'Arles, which has existed for more than 50 years and attracts the attention of artists, journalists, and art critics from all over the world.
In Citizens of Kyiv, Chekmenev captures the courage and fighting spirit of ordinary people resisting the war in Ukraine. Chekmnev's visual language is reminiscent of his earlier series, and, at the same time, that of the Flemish Golden Age masters. His subjects, although photographed at the most devastating time in their lives, exude a certain magnanimity, and inspire admiration. Each portrait is accompanied by personal stories, further highlighting the generosity, altruism and unity of the Ukrainian nation.
Citizens of Kyiv exhibition is a part of a project run by Kultur Aktiv (Germany), in cooperation with Ta(r)dino 6 Art Platform (Azerbaijan) and IZOLYATSIA Platform for Cultural Initiatives (Ukraine), funded by the Culture of Solidarity programme of the European Cultural Foundation and the Federal Agency for Civic Education.
---
1 Rue Vauban, 13200, Arles
5-17 July 2022
---
Professional preview: Tuesday 5 July, 9-11am
Vernissage: Tuesday 5 July, 5-8pm
---
The exhibition is open Monday to Saturday, 11am-7pm,
or by appointment by calling +33 (0)670594723,
or emailing [email protected]
---
Banner photo: O. Chekmenev, Citizens of Kyiv, portrait of Kateryna Hryshchenko
---