Press Conference on the Role of Cultural Initiatives During the Conflict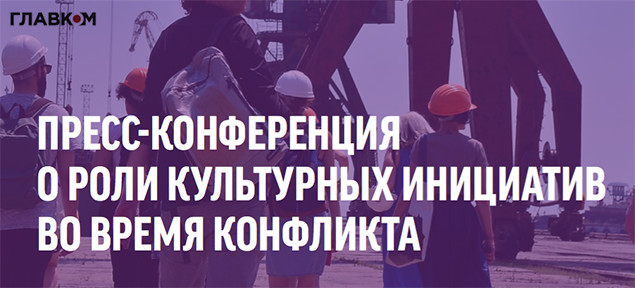 On October 8, 2015, at 1 pm IZOLYATSIA will hold a press conference on the role of cultural initiatives during the conflict. The event will take place in the building of Glavkom press center, 8/20 Shovkovychna Street, Kyiv.
Participants:
Anya Medvedeva, Communications Director, IZOLYATSIA
Maureen Sullivan, International PR Consultant, IZOLYATSIA
Alesya Bolot, Project Manager for Eastern Ukraine, IZOLYATSIA
Mykhailo Glybokyi, Manager for Mariupol projects and initiatives in partnership with Northern Ireland, IZOLYATSIA
Seeing culture as a catalyst for social change, IZOLYATSIA keeps its connection to Eastern Ukraine. In 2014-2015, numerous educational programs and art projects have been realized in anti-terrorist operation zone (Mariupol, Sloviansk, Kramatorsk): ZMINA project, international residency Architecture Ukraine, projects in partnership with Beat Carnival (cultural center based in Belfast, Northern Ireland). In summer 2015, IZOLYATSIA opened a representative office in Mariupol.
At the press conference, IZOLYATSIA will also present three projects in Mariupol scheduled for the upcoming months. On October 16, the AU Pop-up exhibition will open as part of the international residency Architecture Ukraine (location TBA), as well as the exhibition Tomorrow's Cities Today: The Power of Urban Visions (Mariupol, 132 Budivel'nykiv Avenue).
On October 23, the results of the Letters to the Mayor project will be presented to the city.
Published:
5 October 2015, 15:28
Media partners