Open call: Art residencies in Slovakia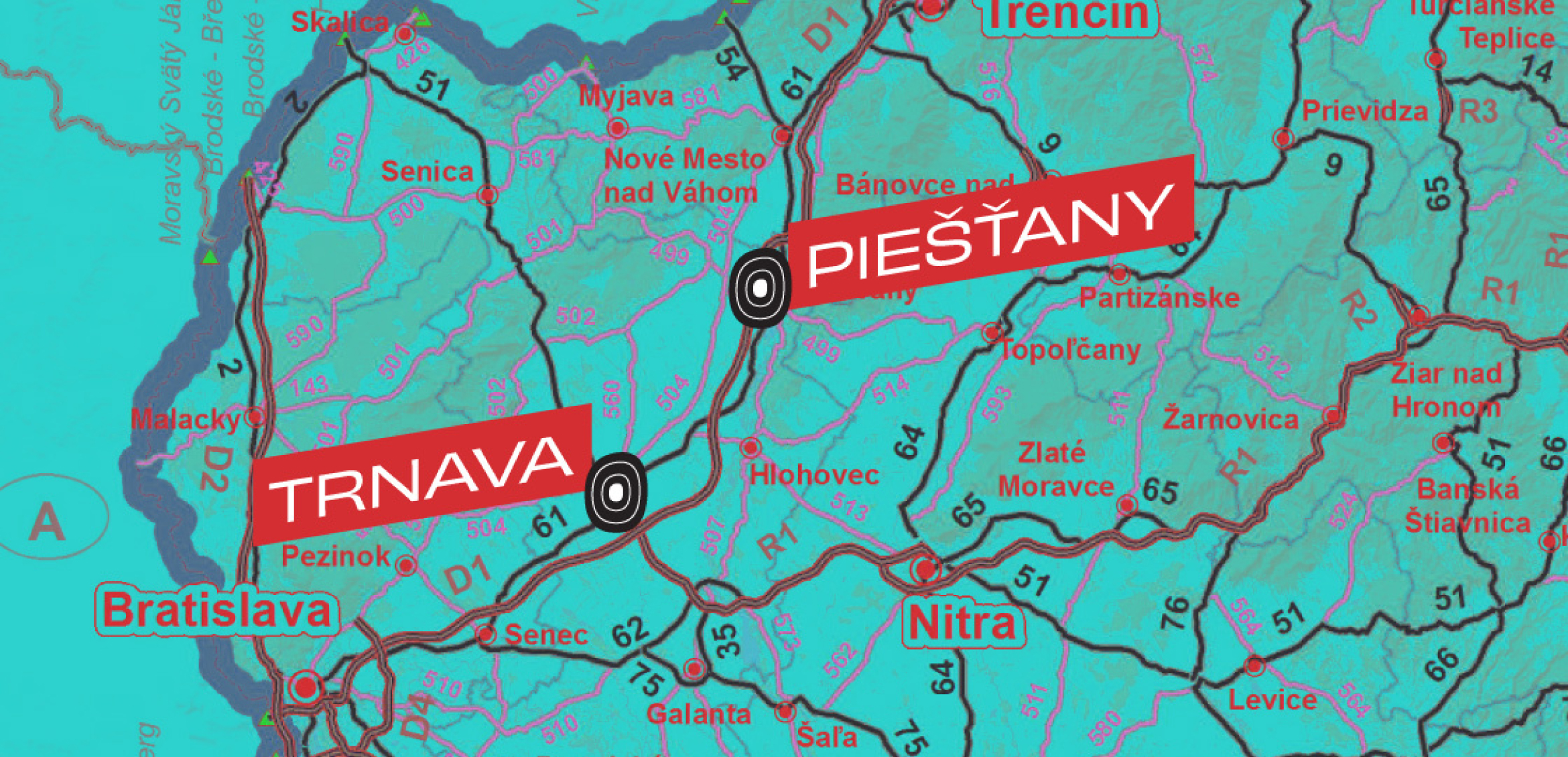 Trnava artist rezidence (TAZ) programme opens in cooperation with IZOLYATSIA a new residency opportunity for Ukrainian artists, cultural managers and curators in Western Slovakia – in the city of Trnava and nearby spa town Piešťany. Both residencies will offer accommodation, workspace and scholarships. The aim is to give artists and cultural professionals from Ukraine the opportunity to continue their work safely and also to participate in the life of the local community including Ukrainian refugees.
The residencies are possible thanks to the financial support of the Trnava self-governing region and the Slovak Art Council.
Start of the residencies: anytime in June, not later than July 1st 2022
Duration: 6 months
Deadline for submitting an application: May 27th 2022
Options:
A. Cultural and creative center Arta, Piešťany
Arta is a new space for creative industry, contemporary art and youth culture in a former chocolate factory in the spa town Piešťany (85 km from Bratislava). It consists of dozens of studios, community facilities, event spaces, shops and a cafe. Its vivid community of artists and creators offers a great opportunity for mutual inspiration, knowledge sharing and new cooperation.

The residency in Arta is suitable for fine arts, design, illustrators and photography. In addition to the accommodation with a small workspace, it also offers a shared open studio, darkroom and yard.

https://artapiestany.sk
https://www.facebook.com/artapiestany
B. Cultural center Malý Berlín, Trnava
Malý Berlín (Little Berlin) is an independent cultural center in the historic center of Trnava, a university and industrial city 50 km from Bratislava. It has two event spaces where more than 300 cultural and educational events take place every year. The program includes theatre and dance performances, concerts, film screenings, exhibitions, literary evenings, discussions and lots more.

The residency in Malý Berlín is suitable for cultural managers, curators* or artists with a focus on fine arts, graphic design, photography, theatre and dance, sound art and their interactions. It offers accommodation with a small studio and the possibility to live and work within a lively arts scene and community.

http://www.malyberlin.sk/en/cultural-center-maly-berlin/
https://www.facebook.com/MalyBerlin
* In the case of the manager or curator, there will also be the opportunity to work with the Malý Berlín on projects targeting the local Ukrainian community and the Eastern Partnership countries.

Both residencies include:
free accommodation,
honorarium for participants of 500 € per month,
smaller studio for artistic creation (without equipment),
production support, curator, PR
the possibility of an exhibition in Čepan Gallery, Trnava (production and material costs covered)
What do we expect from participants of the residency?
We expect the artist to create an artwork, project or installation. A cultural manager or curator can continue with previous work, but we expect she/he will take part in a program of the cultural centre and cooperate on activities concerning Ukraine. The participant should become a part of the local community and at the end of the residency, the artist should present the work to the local public through a presentation and/or workshop.
The application form must include 3 documents in PDF format.
CV
portfolio (max. 10 pages)
cover letter (please describe your motivation and why you want to participate in the residency, if appropriate, also project proposals or topics that you want to devote to).
To apply please fill in the FORM:
https://forms.gle/GwjbAbCGHdYG9TLq8
Deadline is May 27th 2022.
The artist will be selected by the organizers to the date: June 3d, 2022.
TAZ is an international art residency program run by the culture center Malý Berlín in Trnava, Slovakia. It offers various residential opportunities, both within the cultural centre and outside of it in cooperation with institutional partners. We aim to provide accommodation, workspace and full technical and production support. https://taz.international
Published:
13 May 2022, 17:21