IZOLYATSIA at Swab Barcelona performance programme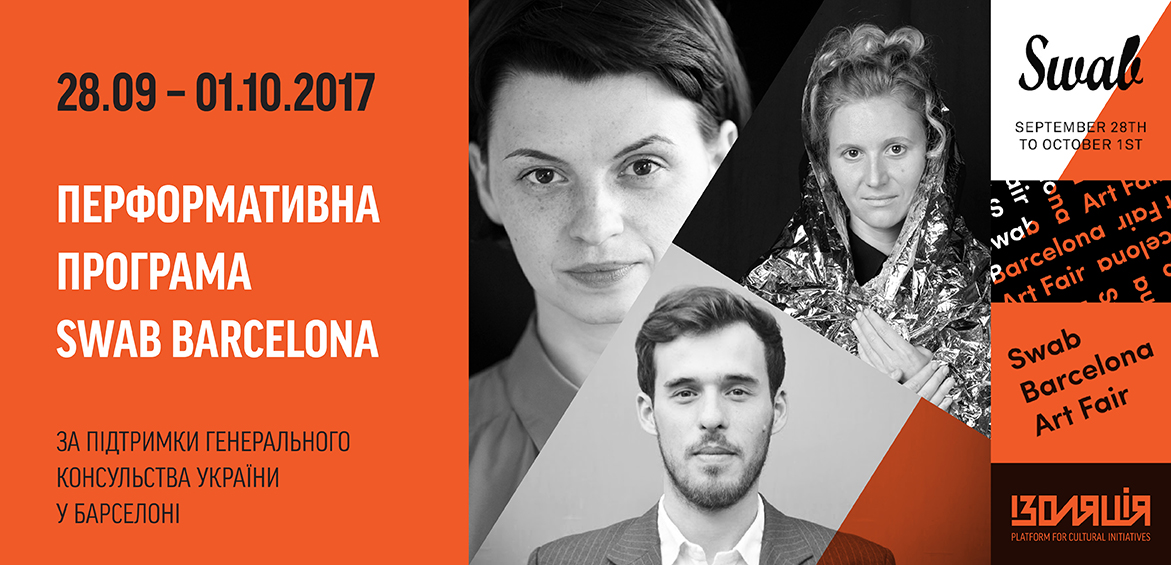 From September 28 to October 1, 2017, IZOLYATSIA takes part in the performance programme of Swab Barcelona, an international art exhibition that brings together galleries, curators, collectors and young artists from all over the world. For the 10th anniversary of the exhibition, organisers invited Ukrainian artists Maria Kulikovska, Piotr Armyanovski and Victoria Myronyuk who blur the limits of art, activism and social criticism.
Maria Kulikovska will present the performance The Raft Crimea, a wandering island-parliament of immigrants from the Crimea who were forced to migrate from the occupied territory due to political convictions after the "referendum" in 2014. Maria's performance is intended to remind of the vulnerability and desperation of those who lost their homes, and to call for solidarity.

Piotr Armyanovski's performance Donetsk: Black and Red borders on actionism. The artist uses coal and roses considered symbols of his hometown Donetsk, which is currently under the control of military groups of the self-proclaimed Donetsk People's Republic.

In her performance Red Wedding, Victoria Myronyuk explores the performative structure of the Soviet wedding ceremony. Reconstruction of the ritual invites participants to think about what is left from history marked by radical concepts of love, gender and sexuality, and what it can tell about our post-revolutionary present, and in particular the so-called Decommunisation.

Maria Kulikovska was born in Kerch, Crimea. She graduated from the National Academy of Fine Arts and Architecture in Kyiv. She is the author and participant of numerous exhibitions, events and performances, including War and Peace (Mariupol, 2016), May 9 (personal exhibition, London, 2016), May 1 (London, 2016), Happy Birthday (London, 2016), #onvacation (Venice Biennale of Contemporary Art, 2015).

Piotr Armyanovski began his artistic activity at the Donetsk alternative theatre Zhuki (Beetles). He studied in Kyiv, Lviv and Moscow, including the Performance School of Janusz Bałdyga. Piotr participated as a performer in the retrospective exhibition of Marina Abramović in Moscow.

Victoria Myronyuk graduated from the Kyiv-Mohyla Academy, department of Cultural Studies. She studied at the master's programme in Contemporary theatrical practice in Madrid (MPECV) and postgraduate programme in Art Studies in Brussels (A.PASS). Victoria is engaged in interdisciplinary projects at the intersection of performative, interactive and visual art practices. She has presented her works at the festivals, galleries and theatres in Spain, Belgium, Poland, Switzerland, Argentina, and Peru.

Beside Maria Kulikovska, Piotr Armyanovski and Victoria Myronyuk represented by IZOLYATSIA at Swab Barcelona, Ukraine will also be presented by Valentina Petrova and Michail Koptev, selected by the Visual Culture Research Centre.

The participation of Ukrainian performers at Swab Barcelona is made possible with the support from the General Consulate of Ukraine in Barcelona.
For more information about the exhibition programme at Swab Barcelona, please visit the official website.

Published:
27 September 2017, 17:25