Alisa Oleva's Artist Talk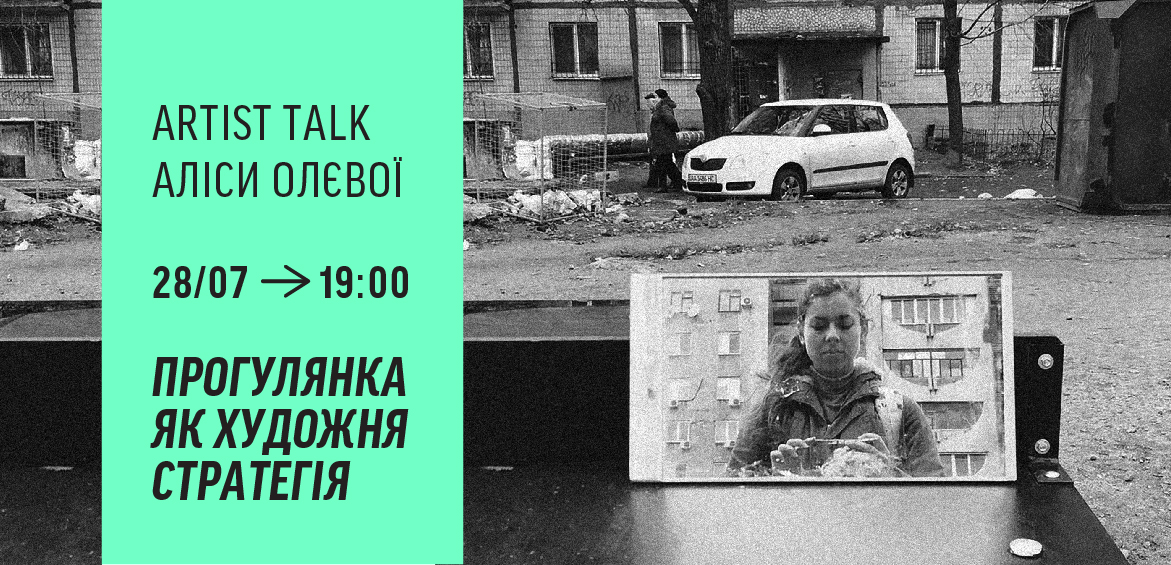 On Thursday, July 28, at 7 PM, IZOLYATSIA presents the artist talk by Alisa Oleva (London-Moscow) titled Walk as an Art Strategy.
Alisa Oleva (London-Moscow) is an artist working in the field of psychogeographic and audio walks. City is her studio and the urban landscape her material. Alisa studies the boundaries between personal/public, visible/invisible, urban choreography and archaeology, traces and borders, voids and silence.
The main impulse behind Oleva's work is an intention to give the participants of her performances an opportunity to see the usual and mundane through a new filter, to become misplaced and lost, let the banal and quotidian (the infraordinary) get mingled with the imaginary and fictional. A walk as an artistic strategy allows for alternative approaches towards our usual actions, like wandering around the city. The artist's works are always a response to a place and emerge from the urban environment and interactions with citizens. They may take the form of performances, urban interventions, walkshops, audio walks, sound and photographic essays.
At the artist talk, Alisa will speak of her artistic practices – following people on streets, maps of silence, going in circles, blind walks, city benches – and about the ways of being invisible in the city.
Alisa Oleva's artist talk will take place at 8 Naberezhno-Luhova Street, Fourth Floor.
Free entrance.
Published:
14 July 2016, 15:06
Media partners