Artist Katherine Hudson is in residence at IZOLYATSIA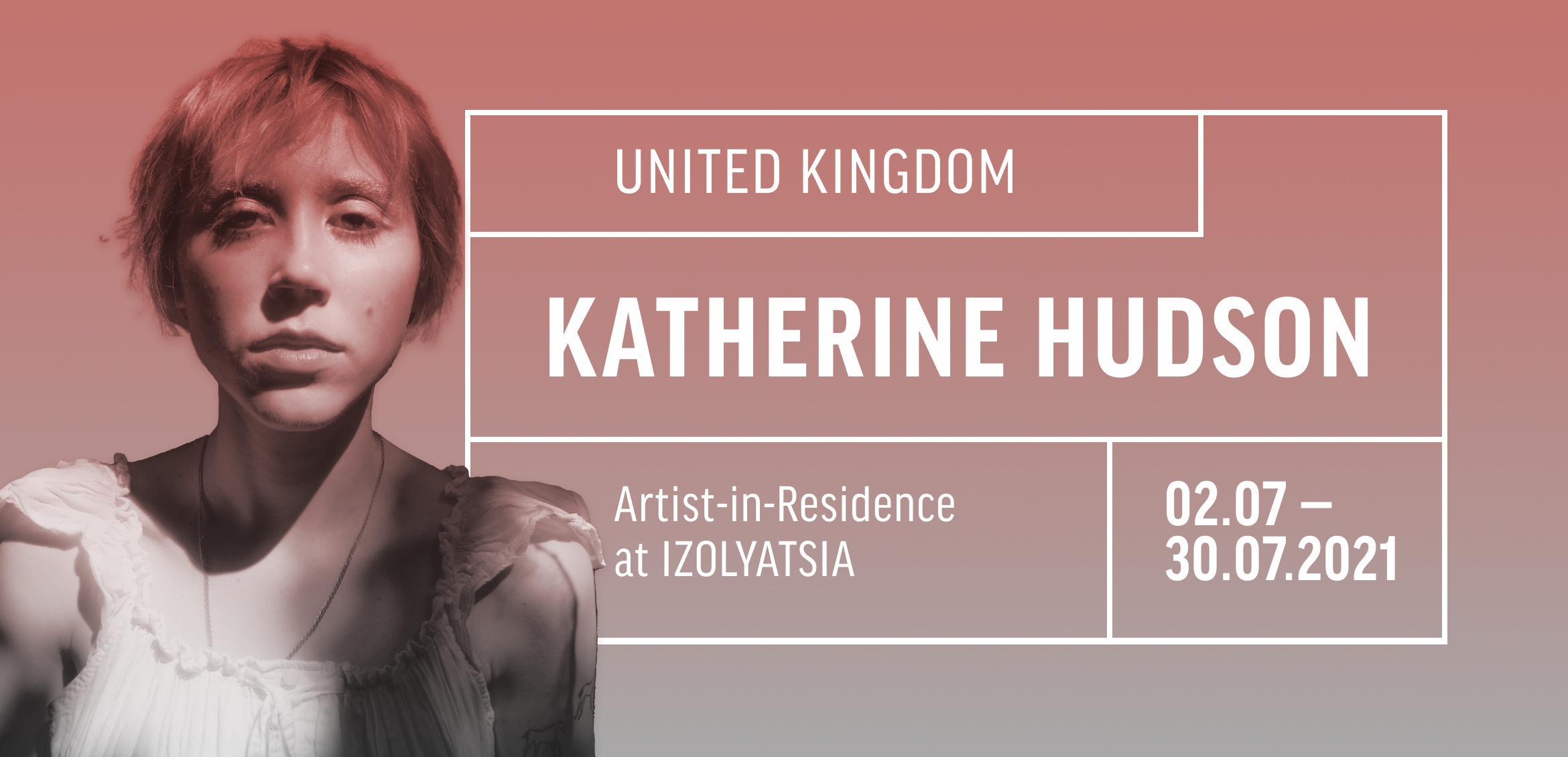 2 July 2021 — 30 July 2021
July 2 — July 30, 2021, artist Katherine Hudson is in residence at IZOLYATSIA.
Katherine Hudson — is an artist from England, which uses storytelling as an art practice and works with print, film or text-based artistic techniques. Now Katherine is writing a book Fragmented Memories of Kasha, which describes thoughts about happiness.
Much of this year has been spent thinking about happiness. Maybe these turbulent times have been what makes it so relevant. Happiness is a constant state of change. Writing a novel over the last few months in order to hold a record of the beauty of that melancholy. Reflection on the past can lead us to believe that was 'real-life'. This novel weaves together this duality of language, memories, reflections. Its structure is linear, yet overlaps each narrative, inter-linked by the tapestry of smells, voices and streets of Kyiv. I realised that to truly capture this feeling, atmosphere, I needed to create corresponding visual work. Images can communicate much words cannot. Dreams, emotion, language barriers all more tactile with visual aid.
The collection of photographs have created by the artist is a visual record of belongings characters in the book. Katherine use found artefacts to create a time capsule for an unknown time, where someone who didn't exist, existed. These objects are presented as they would have been found, left behind by someone unknown.
An exhibition and Artist Talk by Katherine Hudson will take place on July 28 at 19:00 in the IZONE creative community. The event will also be broadcast online on the IZOLYATSIA Facebook page. The event will be held in English.