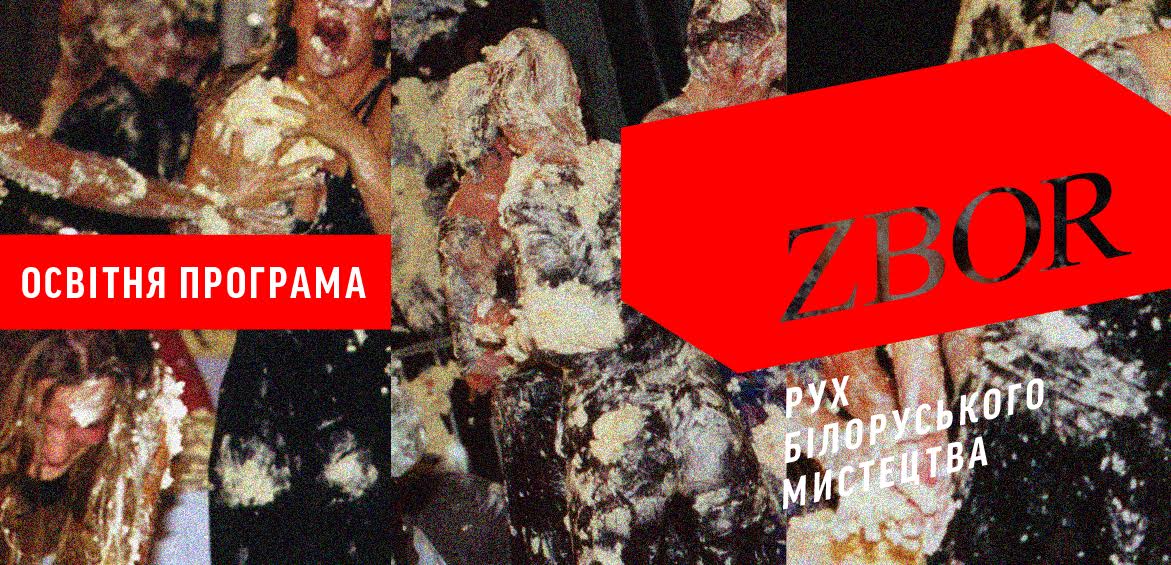 Saturday, April 2, 1 pm
CURATOR'S TOUR AND ARTIST TALK
The exhibition's curators Andrei Dureika and Maxim Tyminko, as well as artists participating in the exhibition project will make a tour around the exhibition and talk about the main trends in the development of Belarusian contemporary art.
Tuesday, April 12, 6 pm
STRATEGY OF PARTISAN ACTIVITIES IN ART: PARTISAN AS A CULTURAL HERO
Artur Klinov, artist and writer, will elaborate on what is the Belarusian "guerrilla" art today, and why the "guerrilla" strategy for artists has justified its appearance.
Belarusian contemporary art represents today a community of authors, for whom there has not emerged any "art scene" for 25 years after the Soviet Union's breakdown. Therefore, to survive on the territory, which does not need any artist, the author is forced to choose "guerrilla" strategy of existence in spite of the "hostile" and unfavourable conditions for his activities, and survive in all possible ways. That is, be oneself's "gallery": exhibition space, curator, manager, loader and seller.
In 2002, Artur Klinov began to publish pARTisan — an almanac of Belarusian contemporary art, which has been for many years the only "tribune", a platform representing the interests, first and foremost, of "guerrilla" Belarusian art. "The concept of the guerrilla is the concept of the struggle, the struggle of the individual for the right for personal cultural autonomy, but only when this right is recognised for the other individual as well."
Artur Klinov is an artist, photographer, writer, journalist, publisher, and art critic. He also works in the film industry as a screenwriter and production designer. Founder and editor-in-chief of the pARTisan media project. Author of the conceptual project Minsk. City of the Sun, which represented Belarus at the Venice Biennale in 2011. Lives and works in Minsk, Belarus.
Personal site: http://arturklinau.com
The event is held with the support of the Heinrich-Böll Foundation in Ukraine.
April 19, 7 pm
Ў GALLERY: STRATEGIES AND PRACTICES OF AN INDEPENDENT CULTURAL INSTITUTION IN BELARUS
Anna Chistoserdova, co-founder and art director of the Ў Gallery of contemporary art (Minsk), and Ilona Dergach, gallery's curator, will talk about the activities of Ў – the key art space in contemporary Belarus.
Anna Chistoserdova and Ilona Dergach will speak about the background and history of the Ў Gallery, its main fields of activity, working with various target audiences, sustainability and stability of this kind of institution, existing partnerships, and will also present cases of the most significant projects by Belarusian and international artists. The presentation will be followed by a Q&A with Anna and Ilona.
Founded in 2009, the gallery of contemporary art Ў is an active platform and creative community around contemporary Belarusian art. It unites gallery spaces, hand-made and design accessories shop, a bookshop and a café. The gallery seeks to present works by contemporary Belarusian artists and designers, support both young and established authors, promote contemporary Belarusian literature and Belarusian language.
May 4, 7 pm
MODEL FOR ASSEMBLY: BELARUSIAN CONTEMPORARY ART DISCOURSE IN EXHIBITION HISTORY
Curator and art scholar Alexey Borisenok will read a lecture Model for Assembly: Belarusian Contemporary Art Discourse in Exhibition History.
Borisenok's lecture will deal with the analysis of various ways of constructing a discourse of the contemporary Belarusian art through the exhibition history. Belarusian contemporary art in the broadest sense (addressing Belarusian issues, as well as referring to the artists' nationality) is part of the Eastern European art discourse, supposed to challenge the hegemony of Western art and production of cultural knowledge in general. At the same time, the place occupied by Belarusian contemporary art is marked by the so-called trauma of "non-inclusion" and "underrepresentation". This is well demonstrated by the dynamics of Belarusian artists' participation in important Eastern European art projects – exhibitions After the Wall (1999) and Gender Check (2009), and East Art Map project (1999-2006). Over the last 25 years, independent Belarus saw several attempts at conceptualising the history of contemporary art through the exhibition format as well. Among the most notable projects, Zero Radius (2012), 100 years of Belarusian Avant-garde (2014), Minsk. The 1980s Non-Conformism (2015) and others.
The exhibition ZBOR. Belarusian Art Movement and the eponymous collection of texts is also a form of historical selection offering a certain model for assembly of Belarusian art from late 1980s until today. The lecture will treat various assembly models of this discourse, its problematic aspects, as well as social and political conditions constituting it.
Alexey Borisenok is an independent curator and scholar, based in Minsk and Stockholm. He graduated from the Master's programme "Visual and Cultural Studies" of the European Humanities University in Vilnius, Lithuania. Borisenok has curated exhibitions in Ў Gallery, Maxim Bogdanovich Literary Museum (Minsk, Belarus), summer school in art research (Vilnius, Lithuania), participated in the Kyiv School (Kyiv, Ukraine). He co-founded KALEKTAR, an independent research platform for Belarusian contemporary art.
All events will be held at 8 Naberezhno-Luhova Street, Second floor.
Free entry.
Media partners