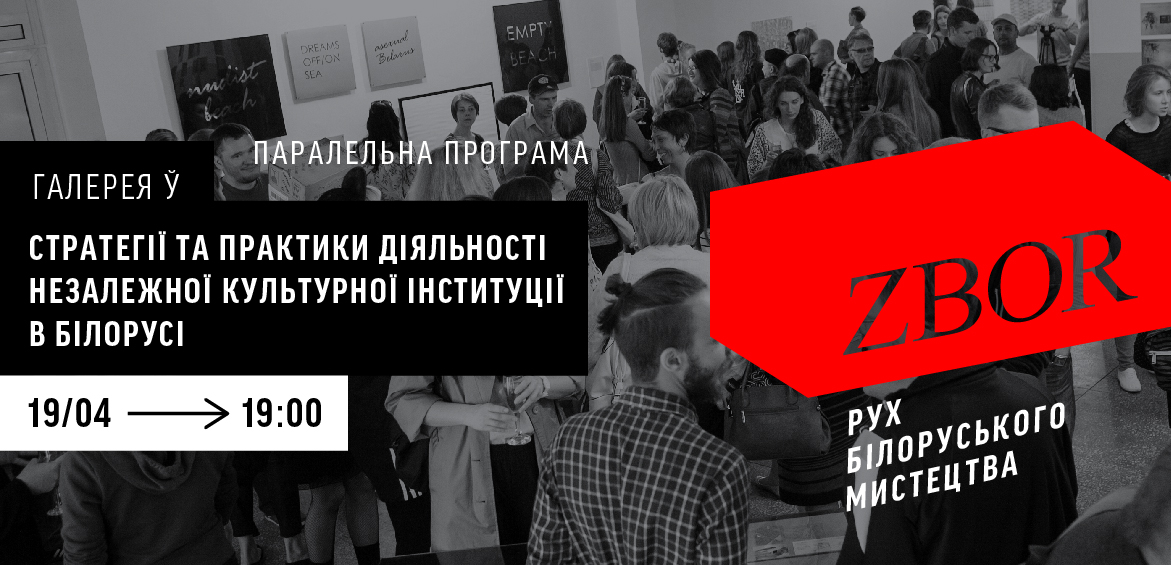 On Tuesday, April 19, at 7 pm, as part of the exhibition ZBOR. Belarusian Art Movement by IZOLYATSIA, Anna Chistoserdova, co-founder and art director of the Ў Gallery of contemporary art (Minsk), and artist Alexey Lunev will talk about the activities of Ў – the key art space in contemporary Belarus.
Anna Chistoserdova and Alexey Lunev will speak about the background and history of the Ў Gallery, its main fields of activity, working with various target audiences, sustainability and stability of this kind of institution, existing partnerships, and will also present cases of the most significant projects by Belarusian and international artists. The presentation will be followed by a Q&A with Anna and Alexey.
Founded in 2009, the gallery of contemporary art Ў is an active platform and creative community around contemporary Belarusian art. It unites gallery spaces, hand-made and design accessories shop, a bookshop and a café. The gallery seeks to present works by contemporary Belarusian artists and designers, support both young and established authors, promote contemporary Belarusian literature and Belarusian language.
The event will take place at 8 Naberezhno-Luhova Street, Second floor.
Media partners