Artist Talk by Martin Kufieta, Artist in Residence at IZOLYATSIA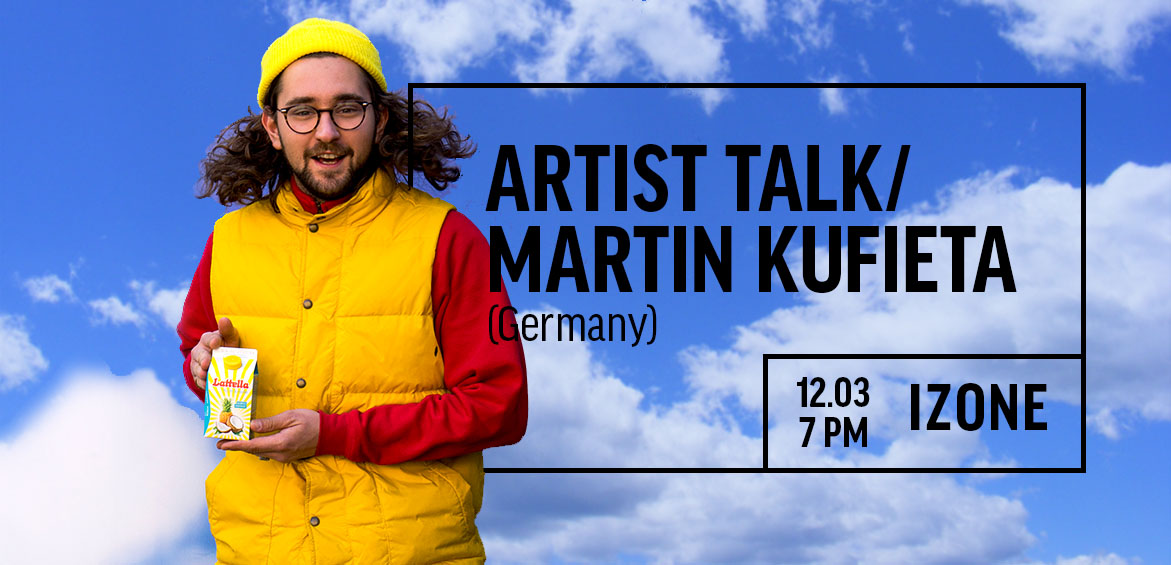 On March 12, at 7 PM, German photographer Martin Kufieta will give his artist talk about his projects and plans for his residency at IZOLYATSIA.
Martin Kufieta is a photographer with a very clear aesthetic style; a student of the graphic design/visual communication course at the Nuremberg Academy of Arts; a participant of many collective exhibitions in Germany and other countries.
"I have entered the last phase of my studies and I find myself to be facing a turning point in my artistic work. Cross-disciplinary approaches have often made me doubt my destiny and I have, for a long time, been searching for the one medium that determines my work. By now focusing on my interest areas and strengths I hope to discover the appropriate channel for my work. Photography is and will always be an important part of my work. However, I also find design as a problem solving approach to be an exciting field in which I can apply my social skills in a creative manner. I like to leave the computer and work three-dimensionally with my hands, whether it's upcycling furniture, self-made tools or general improvements of a situation. Therefore, during my time in Kyiv, I would like to develop different products/objects made of clay and/or wood, depending on the existing workshops and possibilities. I would like to identify a 'problem' in IZOLYATSIA which I can improve with a clever intervention and thus leave something behind my stay. Furthermore, I would like to work on my long-term photographic series Schody."
Martin will stay in residence at IZOLYATSIA until April 4, 2019.
---
March 12 (Tuesday); 7 PM
IZONE
Naberezhno-Luhova, 8
Entry is free
Martin Kufieta's residency in Kyiv is made possible thanks to cooperation with Oberpfälzer Künstlerhaus (Bavaria) and Creative Europe funding as part of the project EMERGENCE: Living Heritage/Reframing Memory.
Published:
6 March 2019, 17:55